I am a knitter, first and foremost. I learned how to crochet before I ever picked up sticks but even now, when I think of crochet, I still immediately envision day-glo mountains of acrylic worsted and the horrific kitschy crafts they can be looped into. There is nothing wrong with liking that sort of thing, in fact, I love kitsch! (Send me all of the walnut, pine cone and seashell owls that you don't want.) I just never want to become the person who falls into the trap of making "beautiful crochet pieces" that all end up looking like they belong on the back of a toilet in the 1970s. I don't want to become disillusioned and creatively misaligned! I used to see it as a slippery slope from dinosaur amigurumi to craft show-caliber crochet Barbie clothes but I've changed my mind a little bit.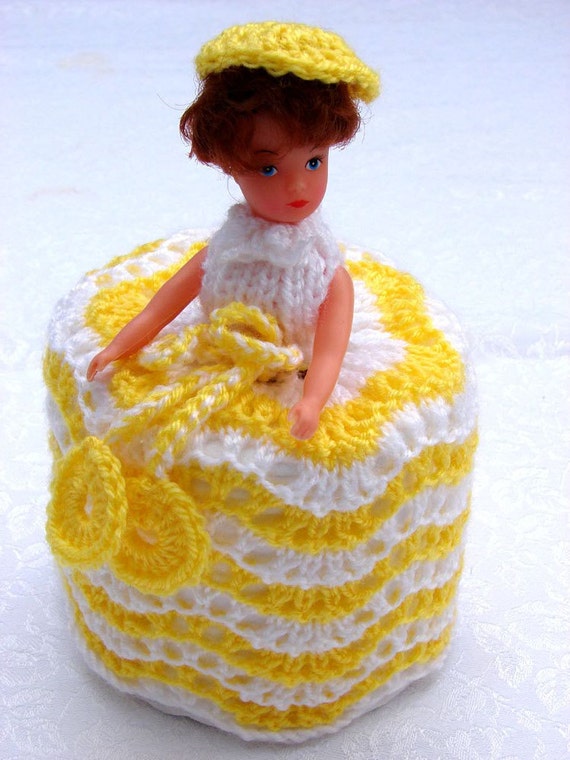 Until college, my only experience with yarn involved a large, plastic needle and The Little Mermaid sewing cards. For my 19th birthday a friend gave me a hot pink scarf and told me she made it herself. I was beyond impressed. We went to a craft store where she told me what to buy and showed me how to make really long, wobbly-rowed, single crochet scarves out of Red Heart. I only made a few before hanging up my hook and going out to the bar to sing No Doubt songs at karaoke. I guess crochet wasn't really my thing then, either.
In my post-karaoke days I crafted a decent amount of crocheted coasters, iPod cozies and cat toys. I just always seemed to find crocheted clothing and accessories displeasing to the eye. (I think we can all agree that granny square vests and jumbo leg warmers are not exactly the definition of elegant.) Maybe I was just so frightened by all the bags of unused crochet cotton in holiday colors at flea markets and partially finished afghans donated to thrift stores that I failed to see all of the dainty crochet creations that are out there. I'd been vintage knitting for a while but tended to avoid anything that required a hook for more than weaving in loose ends or emergency sweater surgery. That is, until I had a sick-with-the-flu epiphany while trapped in rural Michigan this past winter.
When I watched the new Bonnie and Clyde miniseries while visiting my family in January,  I learned two things: 1) Warren and Faye were abysmally absent and majorly missed. 2) Crochet hats can be potentially pretty when worn at a prim and proper angle. It was this specific topper (below) that got my heart all aflutter with butterflies over the lost (to me, anyway) art of hooking. I was back in the crochet boat and my knitegrity would just have to wait.
I started out with a few simple crochet cloche patterns from the 1930s and 1950s in single and half-double crochet. They were easy enough but what was all this "through the back loop only" business? I didn't have time for that. And yarn that is the thickness of dental floss? This is crochet! It is meant* to be quicker and easier than knitting! I just upped my yarn weight and lowered my stitch numbers until it felt right. I still get all antsy and hook through any and all loops visible to me and try to use at least fingering weight yarn but I am learning the patience of a truly dedicated vintage crocheter. My latest work-in-progress involves size 10 crochet cotton (held doubled up, of course) and many hours of Californication on Netflix. Now, I may be on a slippery slope of some kind but at least it doesn't involve a box full of crocheted egg cozies sitting in the attic.
*Sources unavailable at this time.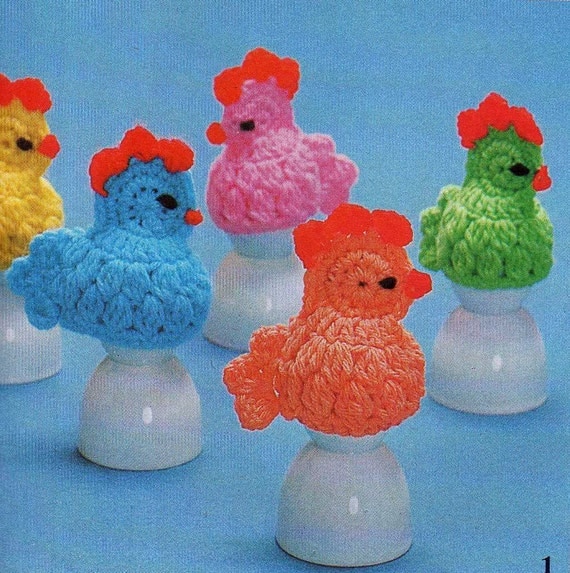 Photos linked to sources.